Starter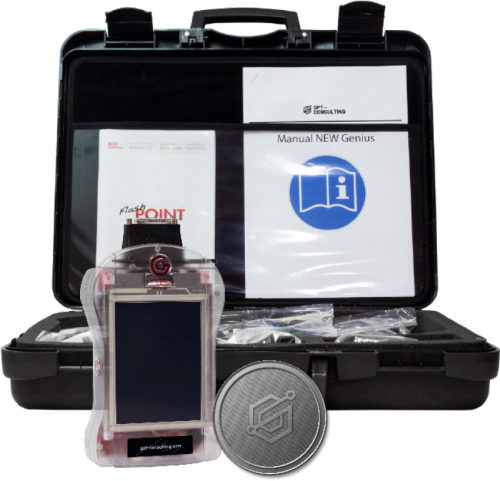 60

monthly installments, excl. VAT
excl. VAT, with 3% price advantage instead of € 1.887,48
Order now!
The package "Starter" includes:
Examples of your potential sales with:
BMW M4
F82/F83 - 2014 > ...
M4 431 HP
€ 6.494,-
(recommended retail price per vehicle € 999,-)
AUDI A4
B8 MK2 - 2012 > 2015
2.0 TDI 143 HP
€ 2.594,-
(recommended retail price per vehicle € 399,-)
MERCEDES E COUPE
W212 - 2013 > 2015
220 CDI BLUETEC 170 HP
€ 2.917,-
(recommended retail price per vehicle € 449,-)
Chiptuning configurator
Integration of our vehicle database on your website via iframe. Thus, you can inform your customers perfectly about the possible performance data, prices and additional options. The vehicle database is constantly expanding to always stay up to date.
GYSFLASH 102.12 HF battery charger
Specifically designed to be fitted on a wall, the vertical GYSFLASH 102.12 is a very powerful inverter battery charger able to supply up to 100A. The GYSFLASH 102.12 will keep the battery's voltage perfectly stable at 12V during the diagnostic phases.
Protection of the vehicle's on-board electronics: protection against short circuits, polarity reversal and overcharging. Anti-spark technology.
including 5m charging cable
Trasdata
JTAG-BDM-BOOT reading & programming kit, allows operations on the entire firmware of the controller (CPU, Eprom, EEprom) the controller must be opened.
BNP & metal position frame
BNP position frame: The control units are pinned with 4 sticks (needle points) for reading/programming. Can be used with metal position frame K34DIMA. Soldering can be prevented in most cases.
Metal position frame: In this special frame, you can fix the probe heads of the terminal adapter set and thus access the opened control unit.
Complete set of terminal adapters
Set of the most widely used terminal adapters for cars and vans for use with K34DIMA metal position frames, so you do not have to solder when using New Trasdata.
Micro terminals 0.025
Set of 3 insulated 0.025" micro terminals (with hooks) for direct connection to the ECU pins.
Laboratory power supply
The model 1550 from B&K Precision is a compact 108W power supply that delivers 1-36V and 0-3A from its isolated main output.
MacBook Pro
13 inch Retina display with True Tone, Intel Quad-Core processor, Space Grey, Touch Bar and Touch ID, Intel Iris Plus Graphics, 16 GB memory and 512 GB SSD.
Back to the overview